Land at Point Lane, Cosheston
One Planet Developments Limited intend to submit a full planning application to Pembrokeshire Council for the development of a solar farm on land at Point Lane, Cosheston.
The location on the website map is indicative of the registered postcode area for the development site. The exact location of the site can be viewed in the draft application plans.
1. Read about the proposal
One Planet Developments Limited are seeking full planning permission for the construction and operation of a solar farm together with all associated works, equipment and necessary infrastructure. The solar farm will have a build capacity of up to 9MW and will operate for a temporary 40-year period.
The application site is situated to the northeast of Pembroke on land at West Farm, Cosheston, and north of Point Lane on the western side of the village. The site comprises three fields defined by mature hedging and adjoins an existing solar farm to the immediate east. The application red line area also includes a strip of land extending eastwards from the northeast corner of the site which is not proposed for built development but will allow for the installation of underground cabling.
Planning consent for the existing solar farm was granted in November, 2012 and this operational development has been accommodated successfully without adverse visual impact on the surrounding area. In light of this and the significant changes in energy and planning policy giving considerable support for renewable energy development, the applicant is now seeking permission for a further solar farm for a temporary 40 year period. At the expiry of the permission the application site will be fully reinstated, and all equipment removed from site for reuse or recycling.
Access to the site will be taken via the existing farm access from Point Lane to the southeast corner of the site. During construction delivery vehicles will be managed to avoid adverse impacts and will be timed to avoid school opening/closing times. Construction is expected to take approximately 16 weeks.
The layout of the site has been designed to maximise the generation of renewable electricity from the available land while respecting the existing field form, trees, and hedgerows, with a minimum five metre ecological buffer zone. The proposed development will also assist in reducing the dependence on fossil fuels by exporting renewable energy to the local distribution network.
2. View the draft application
Please click on the documents below to view the draft application submission.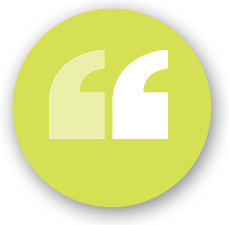 Land at Point Lane, Cosheston